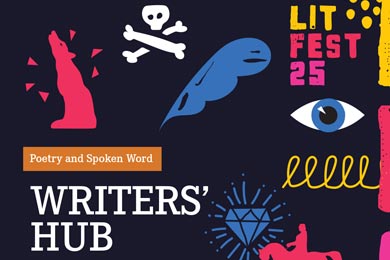 Writers' Hub
Poets, Prattlers, and Pandemonialists
Poets, Prattlers, and Pandemonialists present the Writers' Hub.
Do drop-in to this FREE event and hear readings from your local writing groups.
• 11am – 12pm – Blakenhall Writers
• 12pm – 12.30pm – N.E.W. Writers
• 12.30pm – 1.30pm – Walsall Writers
• 1.30pm – 2pm – Wombourn(e) Writers
• 2pm – 3pm – Bridgnorth Writers
• 3pm – 4pm – Coachhouse Writers
• 4pm – 5pm – Bilston Writers
• 5pm – 5.30pm – Boundary Way Writers
• 5.30pm – 6pm – Lichfield Writers
This year, as an added bonus for this event, Jonathan Davidson from Writing West Midlands will be in attendance all day. He'll be available to chat about the work Writing West Midlands does with writers across the region, including giving advice on applying for funding for writing projects. Stop by and say hello.
---
Date: Sunday 4th February
Time: 11:00 am
Venue: Wolverhampton Art Gallery
Price: Drop in